COFFY-1973-Blaxplotation classic featuring Pam Grier as a revenge-seeking nurse out to kill the pushers who made her younger sister a dope addict. She blows a gang leader's head away and forces his assistant to overdose. She then poses as a hooker from Jamaica to get close to the white businessman leader (Alan Arbus). Robert DoQui is King George, a dumb pimp and Sid Haig is a thug. Violence, nudity and a long catfight are features of this entertaining but dated '70's tale.
Veteran exploitation director Jack Hill made FOXY BROWN (also with Grier) after this. Around this time Hill did some editing work on Boris Karloff's Mexican horror films (sadly Karloff's last film work).
FOXY BROWN-1974-In perhaps her ultimate "blaxplotation" film Pam Grier is the tough no nonsense title character who's boyfriend (Terry Carter from TV's McCLOUD) has just had plastic surgery and gets a new face. He was an undercover cop whose testimony put away some drug dealers. Ugly Antonio Fargas (Huggy Bear from TV's STARSKY & HUTCH) is her drug dealing/user brother who although quite a dim-wit somehow figures out the whole scheme, rats on her boyfriend who is then gunned down by drug dealers. Foxy goes for revenge, shooting, burning and even castrating one thug. She also finds time to steal a plane owned by drug runner Sid Haig. All the bad guys are white but everyone spews racist dialogue. Jack Hill only made three more movies after this.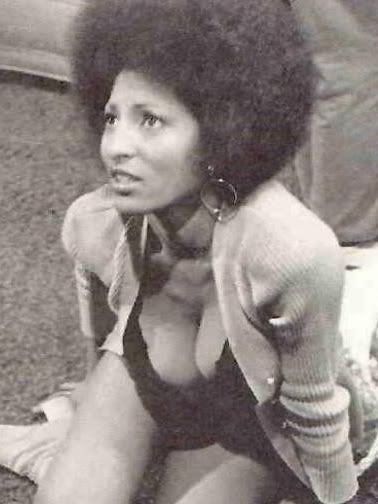 Thanks for reading!